"Yapabileceğin, yapabileceğini düşündüğün kadardır."
Kamala Harris has made history. She became the first woman, the first black woman and the first Asian/American vice president, in her words, adding many more "firsts" to her life. Joe Biden, who is preparing to take over the seat as the 46th President of the United States of America on January 20, 2021, gave a message of unity in his speech right after the election results were announced. In his speech, in which he promised to restore America's spirit, and especially to rebuild the American middle class, or in short, to make America "America" again, Vice President Kamala Harris was there standing by his side…
When we look at the reflection of the U.S. elections on social media, we see that, unlike previous presidential elections, Kamala Harris, who was elected vice president, is being scrutinized as much as, if not more than, Joe Biden as president. She has been talked about more than Biden, and many articles have even attributed Biden's win in the elections to Harris. According to Alexandria Ocasio-Cortez (AOC), Democrat representative from New York, the members of the generation who grew up being told that women were too emotional to be a leader and a black person could never be elected as president of the United States, will now see a female leader sit in the second-highest ranking in the Oval Office after seeing that a black president could, indeed, lead the United States, as Barack Obama showed 12 years ago.
Although the U.S. granted the right to vote for African American men in 1870, and women in 1920, historical records show that until the Voting Rights Act of 1965, black women remained disenfranchised because of racist oppression. From this point of view, it would not be wrong to conclude that Kamala Harris was particularly effective in garnering votes from black women and it may have helped Joe Biden win this election. We can also see that Harris did not only receive the votes and backing of black Americans but also different voter segments. We can say that Harris, who was born to a South Asian mother and a Jamaican father, meets the electorate's longing for diversity and inclusion, in that sense.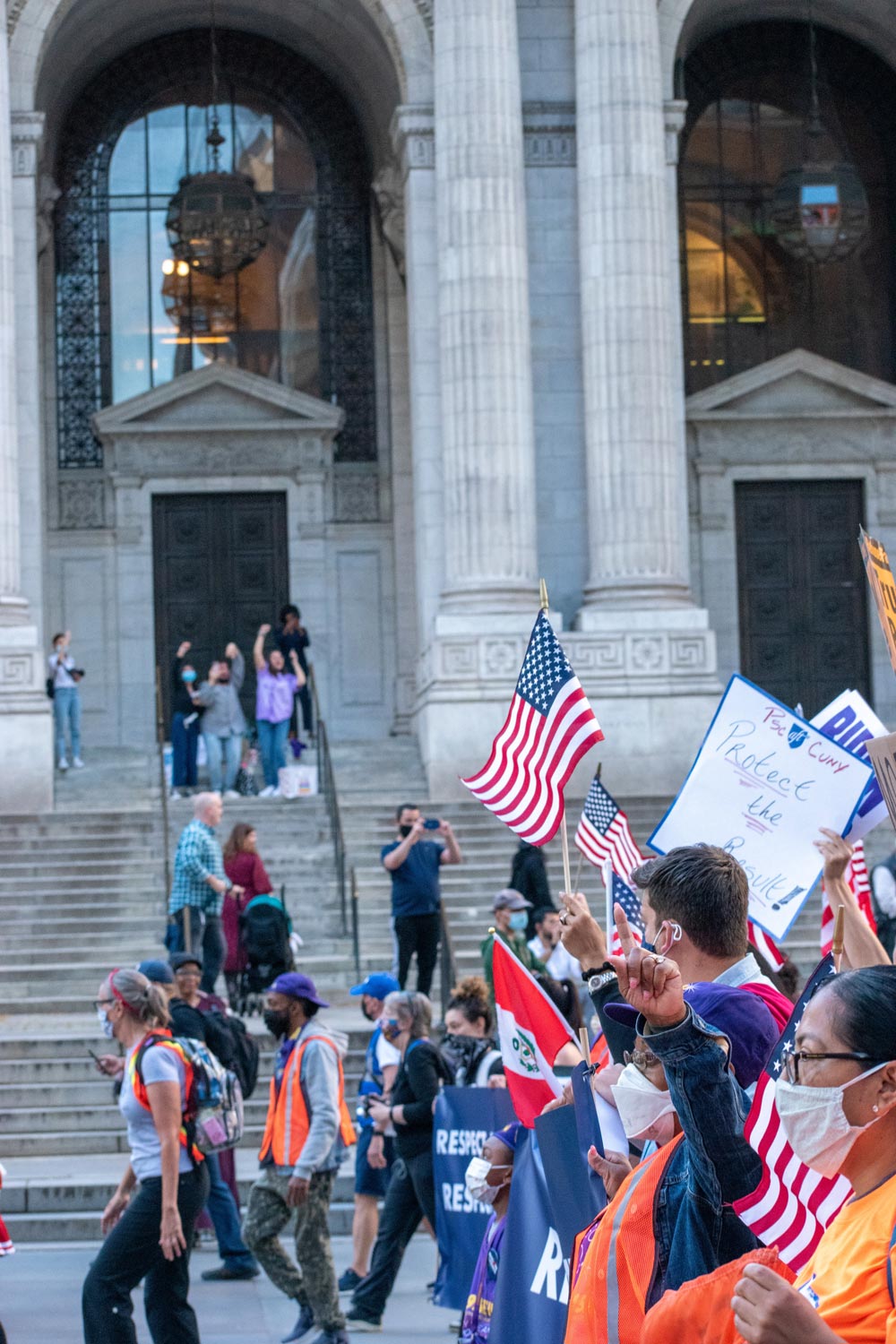 In the meantime, let us recall the decision of the United Nations Women's Unit to choose the theme "Women in leadership: Achieving an equal future in a COVID-19 world" for World Women's Day 2021. The COVID-19 pandemic, which took the world by storm, also revealed the abilities of world leaders in dealing with crisis conditions. Analyses have shown that women leaders who made quick and effective decisions regarding the pandemic were successful in managing the crisis with a profile that painted a picture of a reassuring, inclusive, sincere, determined leader that was open to using technology. These women leaders demonstrated that they had the capacity to jump over the "glass chasm", far beyond the metaphor of "breaking the glass ceiling" with the high-level positions they had achieved before the pandemic. The "glass ceiling" metaphor, which is used to describe the underrepresentation of women in leadership positions, encompasses the invisible barriers stemming from behavioural and organisational prejudices that prevent women from reaching senior management positions. The next challenge that awaits women leaders who manage to break the glass ceiling is the danger of falling into this "glass chasm" often created by the negative and risky conditions of the environment in which they are brought into power.
After having become San Francisco's first female district attorney, then California's first black female attorney general, and subsequently the first Asian Black female member in the U.S. Senate, what awaits Harris now, who is seen as a sure-fire candidate for the U.S. presidential elections in 2021? It seems that an agenda full of complex and systematic problems lie ahead. Harris will be the key name in the recovery of American society, which has been divided further and polarised with the presidential elections of 2020.
Lead image credit: The New York Times